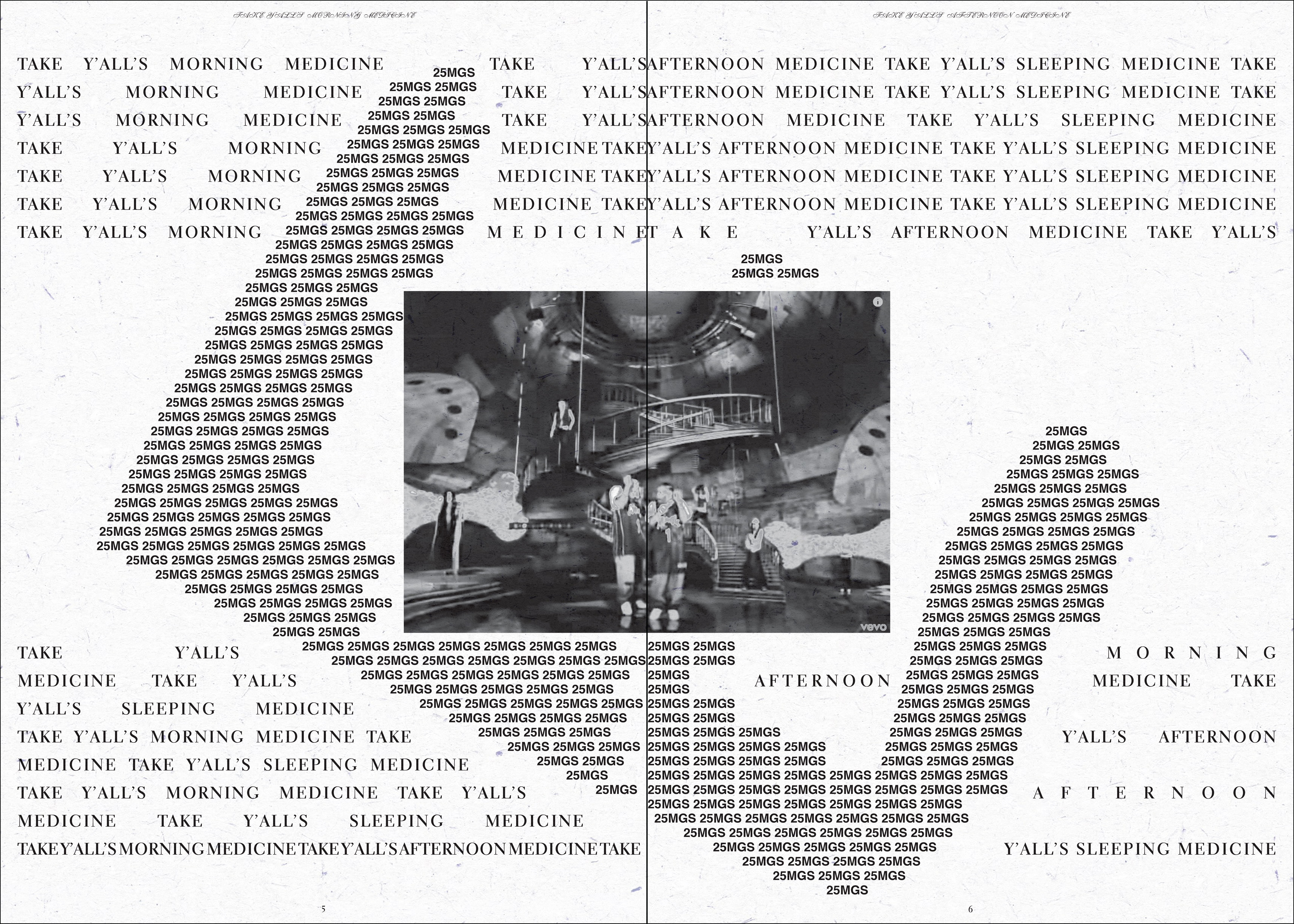 "E" is a reader investigating comments left on Lil Bow Wow's
Take Ya Home
music video by the google account "Eisaiah White." White's account posts an array of comments referencing drug use, possible kidnapping, violence, sex, women, and family dynamics. It is unclear who White is, yet after researching his name across different platforms, the corresponding Facebook account was found. On the profile, there is only a QR code that directs to a set of coordinates in Flint, Michigan.
For this project, I treated White as a ghost, and used this book to compile traces left by them as "hauntings." The images used are clips from the Lil Bow Wow video, with the exception of the map and QR code on the first spread, which are sourced from White's facebook page.
The aims of this project were to investigate online privacy and publicity, surveillance and voyeurism, and assumptions that an outsider can have on White's internal world based on the commentary provided by the account.
Specs:
Printed on broadsheet sized recycled paper. 12" x 22.5" with 12 pages